You can now migrate traditional asthma diary to digital one
FY
Fadhil Yaacob / January 05, 2022
Last month, we shipped a feature where you can browse to previous month's history in the attacks page. And we promised to ship a feature where you can set date/time when creating an attack record.
Well, we've just shipped a new feature that allows you to exactly do that. This is an essential feature for us because this will enable you to migrate your traditional asthma diaries into digital ones.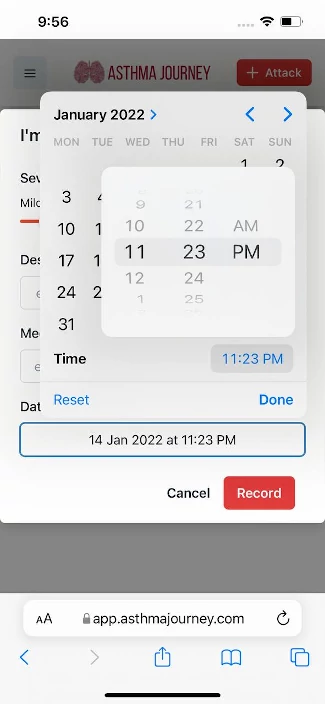 When you click the "I'm Having Asthma Attack" button, you'll see a new field at the bottom of the modal. When you clicked the field, a datetime picker will appear. From there, you can select any date in the past for the record, and it's that easy.
What this means to you
You can now migrate your traditional asthma diaries to digital ones with this feature available. This, of course, comes with great benefits.
See it in action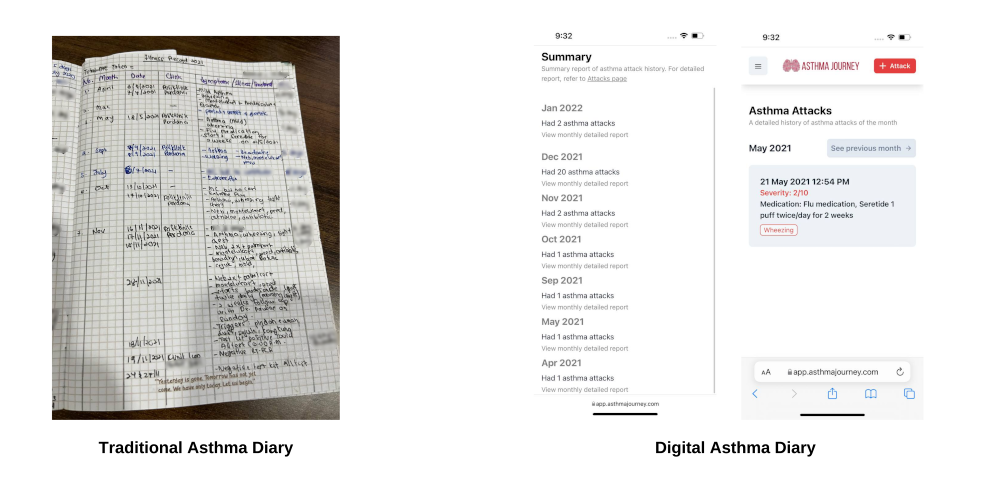 My wife has entirely migrated from her traditional asthma diary to Asthma Journey. The picture on the left is her traditional asthma diary, while on the right is her Asthma Journey records (these pictures are published with her consent). They both have the same data, but the digital one has added benefits like a monthly overview (more features are coming soon). Both you and your doctor will be grateful for this.
Conclusion
We're excited to see you start migrating to our digital platform.
What's next
We'll be working on critical features next: the ability to edit and delete attacks. With this feature available later, you can perform actions.
We're spending extra time building these features because we want to make it right, not a half-baked product.